How to Reduce Stress and Anxiety at College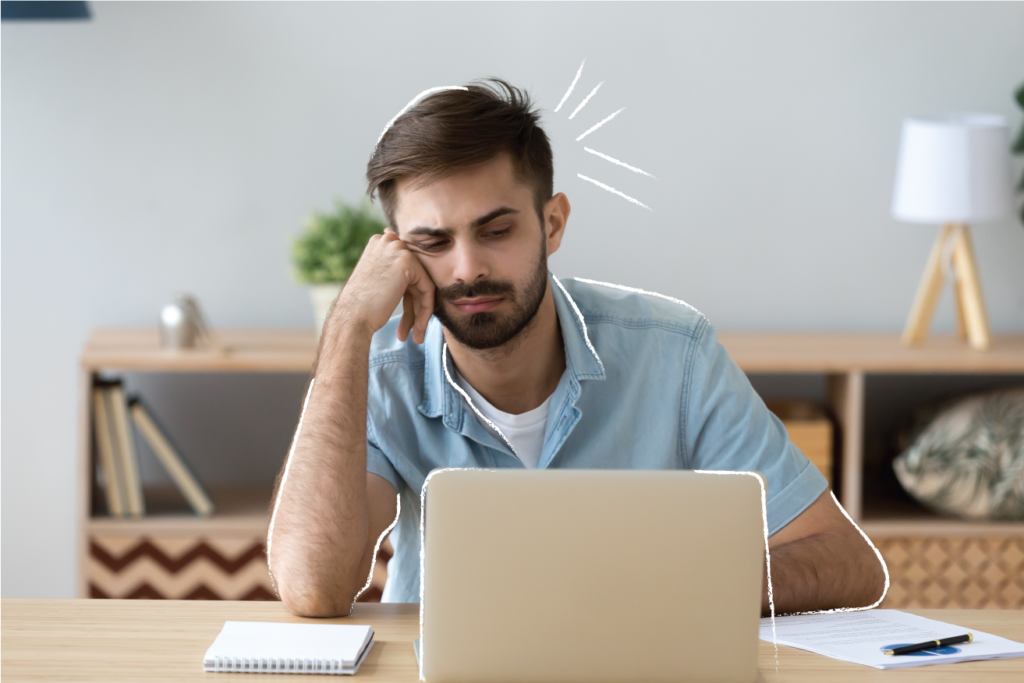 College is at the very least, an intense experience, especially for someone on the Autism Spectrum. There is simply so much to take in, what with all the lectures coming thick and fast, as well as a completely different environment from that of secondary school. You suddenly have to structure your entire day and you often find yourself around more people than perhaps you were used to previously, and for somebody with Autism, this can all be a lot to take in. 
Of course, in the era of COVID-19 and lockdown, everybody's anxiety is at a high, regardless of what stage in your college journey you are at. We're now seldom on campus – or in a lot of cases we're not on campus at all – and there is an extra degree of uncertainty in terms of what is allowed to go ahead or not (for example, labs, work placements) or what form lectures and tutorials will take.
But that doesn't mean we should simply let our positive attitude and good habits fall by the wayside. It's important to look after ourselves at a time like this, and keeping our anxiety at a minimum is a key starting point. For me personally, and I'm speaking more generally here, I've found it helpful to focus on three key aspects when trying to control my anxiety when in college: self-discipline, motivation and taking time out. 
The first of these I'd like to address – self-discipline – is something I've come to recognise and appreciate a lot more during the pandemic. When studying in any tertiary level institute, of course it's important to plan well and prepare well when it comes to exams and assessments. Sticking to these plans for the duration of the semester is what sets you up well in the long run, but it also serves a major purpose from a psychological standpoint, in that you know you've put in the work and hence you're not worrying about how well you've actually prepared for exams. And for a lot of people, myself included, how well they've prepared for exams or whether they're truly ready are major sources of anxiety, which is why I always make a point of making a plan, but more importantly, seeing that plan all the way through. Only half following that plan defeats the purpose of making that plan in the first place, and this is the essence of self-discipline. 
It's worth noting that this idea just doesn't apply to academics. During these times, I think it's very important that we're all making healthy choices, whether that means avoiding copious amounts of junk food, or going to bed that bit earlier than we were previously. I've certainly found that it has helped with my anxiety, which had been particularly heightened by the whole situation at the beginning. Either way, I believe there is something we can all take away from this, and that maintaining some form of self-discipline will serve us well in a college environment out of lockdown. 
Of course, at a time like this, I understand this is easier said than done, and this ultimately leads into the next key aspect for controlling anxiety in college I'd like to discuss – motivation. It's something we all lack at some point throughout our academic journey, but it's something a lot of us are lacking at the moment, which in turn, is another major source of anxiety. But again, that doesn't simply mean it's impossible, and perhaps this is best explained by my explaining how I came across my main source of motivation during these times. 
I found personally that the hardest part was actually finding a starting point, and in my case, this came from a rather interesting place. Having been a keen swimmer for many years, I was obviously very disappointed when all the swimming pools were forced to close during lockdown, so to make up for that, I took up running at the beginning of September. I was very sluggish at the beginning, having not done much exercise for those first few months, but gradually I built up some speed and resilience. I began to feel that every run was an achievement, regardless of what time I actually ran, and I felt I was able for so much more throughout the day. It just completely changed my mindset and how I looked at things. This is how I was able to become super-motivated during these times, and suddenly I was getting back into a lot of my hobbies as well as my studies: chess, music, literature, martial arts, things that had kind of fallen by the wayside at the very start. I cannot emphasise how well running has served me this year and last year. As it happens, there's more to this story, but that's for later.
Lockdown or no lockdown, it's important to be motivated in your college course, so there's that always that hunger for learning that can take you virtually anywhere in the academic world. It's why I've placed particular emphasis on it here, and it eliminates a lot of doubts you might have had about your capabilities within that course. But we can all do it when we're motivated, and finding that starting point is key.
I'll admit this all sounds like a lot of work, and perhaps to a certain extent it is. College isn't always going to be easy, so it's important to set yourself up well for when these times may arise. Times such as these. But having said all this, I cannot emphasise enough how essential it is to take time out to yourself during the day, not just during the week. Whether this be an hour in the evening when you're watching your favourite series on Netflix, or whether you're taking a walk around the block in the afternoon, working around the clock is never the answer to your anxiety nor your studies. 
I know it's probably cliché to mention the old adage "All work and no play make Jack a dull boy," but it couldn't be any more true now than it was half a century ago. We've got to look after ourselves and take the time out to relax or meditate after a hard day's work. And I'm not just using the word "meditate" for the sake of it – I can tell you from experience that meditation (which I practice profusely as part of my martial arts) is one of the most effective techniques there is for relieving stress and anxiety. The calmness of the body and mind together is what allows us to see things clearer, as well as put our worries into perspective.
Right now, I'm ultimately trying to gear my lifestyle towards these three key ideas. I understand my anxiety a lot better now because of this new lifestyle, and hence I've been able to garner the tools to combat it. But I'd be lying if I told you I figured this out all on my own. 
I mentioned earlier that there's a bit more to my running story. When I first got into running in September, I became very interested in the great distance runners of our time, notably the Kenyans and the Ethiopians. One runner that particularly caught my eye as someone to really aspire to was one of the Kenyan distance runners named Eliud Kipchoge, who currently holds the world record in the marathon. Kipchoge – a man who lives a very simple lifestyle, and is extremely well-read in self-help books and the great philosophers – has always provided some words of wisdom and motivation when interviewed or at a major sports conference, but one saying of his that has stood with me ever since is a comment he made on passion and success: "It's not a chance, it's a choice." 
I take a lot away from what he says and does, in life and not just in running. I believe in myself more now than I ever have at any other point in my life, and this has really helped me to combat my anxiety that comes with my Autism and just do what I need to do.