How to Make your Campus Autism Friendly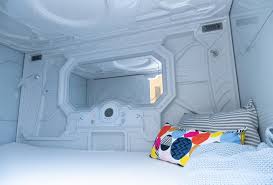 While more colleges are acknowledging the need to accommodate autistic students, levels of support and awareness can vary depending on the college. This may be due to differences in funding, resources, or knowledge about autistic issues. Here's a few pointers on how to introduce autism-friendly measures to your college.
Find other autistic people
A good first step in making your college more autism-friendly is finding other autistic people on campus. Your college's disability service can be a helpful resource for this. While they can't disclose another student's diagnosis without their consent or give you a full list of autistic people in the college, they can refer you on to support groups. If you're having trouble finding people in your college groups, you could try social groups such as Aspire and Autistic Paddies. 
https://www.aspireireland.ie/cmsWP/adult-social-group/ 
https://www.facebook.com/autisticpaddiescommunitypage/ 
While they may not contain students from your college, you can get useful advice and perspective from other autistic people on what makes a friendly space. There also might be people from another college with autism-friendly supports in place who can advise you. 
Discuss Common Challenges
Once you've met other people, try forming a group to see what parts of the college experience can be improved for autistic people. While autistic people are diverse and won't have identical support needs, it's likely you and your fellow students will experience certain things in common. The social and sensory environment of the campus, academic challenges, and misconceptions or stigma associated with autism are common issues. 
Contact your Welfare Officer
Once you've identified common problems, asking for the support of your Student's Union is a good idea. The welfare officer is considered your primary point of contact for financial and health issues. They are also available for more open discussions if you make an appointment. When you speak to them, calmly outline the support barriers you've noticed in your college. 
You might not get immediate results from this meeting. Autism friendly measures take time to implement. However, this meeting will set these changes in motion. A recent USI report noted that not enough attention has been paid to disabilities such as autism in current campaigns, so it's certainly something they're thinking about (source: https://usi.ie/welfare/).  Try proposing the following solutions.
Autism Friendly Measures
Quiet spaces: Sensory rooms or quiet spaces are designated areas where autistic people can use to stim or retreat when feeling overstimulated. There's a common myth that a sensory space is too costly or that it needs a lot of space to function. This is untrue. A sensory space is a setting where autistic individuals can use to calm themselves down in safety. This can be either in a dedicated room or in a particular corner of a room. Make a case for taking a vacant classroom or space in a college building for this purpose.
Sensory pods are custom-fitted, sensory-friendly, enclosed spaces for students to use in a similar way to quiet spaces. DCU recently installed three of these in their campus to great positive feedback from students. While these are more expensive to implement, they are a great investment towards the future of students with additional needs.
Information campaigns: There are a number of ways to combat misconceptions about autism. Student Union's regularly have information campaigns during Mental Health week about the effects of issues like anxiety and depression. Try encouraging your welfare officer to do something similar with neurodivergent issues.