How to get fit on a budget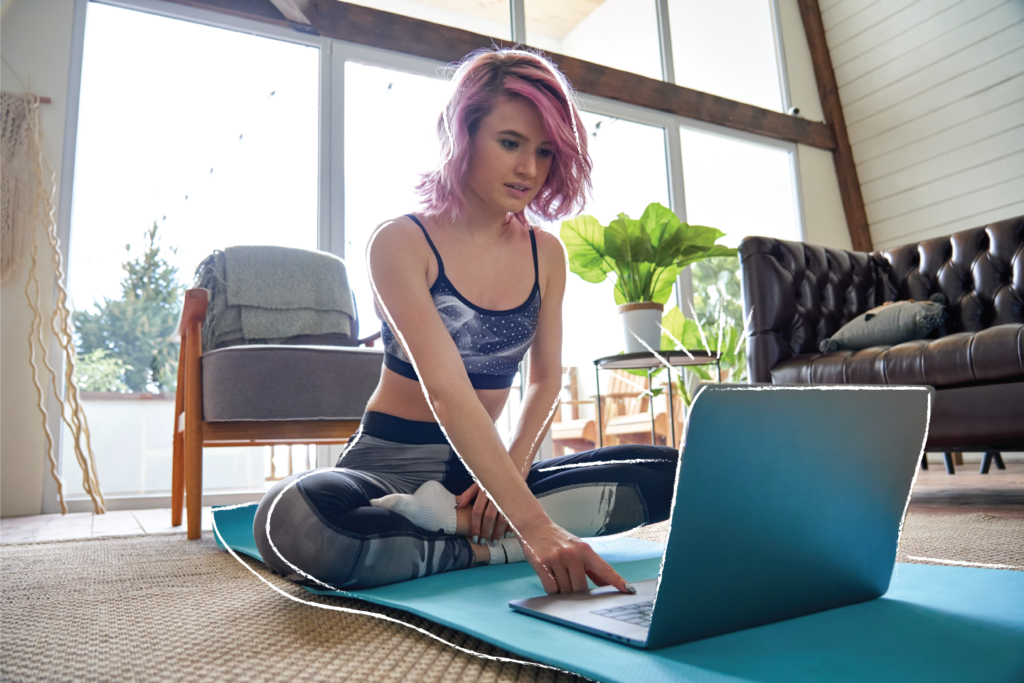 We all know that exercise is good for us. We may not feel like taking part in exercise, and for some people it can be challenging to take it up, but research has shown how physical activity can benefit us all with our physical and mental health, in particular with depression and anxiety.
Often on campus, there may be a gym that you could join. But we know that a gym isn't for everyone. They require commitment and a budget. They can also be an overwhelming place, if you are not used to them.
Check out our tips to stay fit while you are in college without spending too much money
 1.  Home Workout YouTube tutorials
If you are prepared to put in a little effort into your workout at home (and we know that can be hard, with distractions at home) it can be just as effective as a gym workout. Exercising in the comfort of your own home can be appealing to many people, so it is worth checking out the many YouTube tutorials that are available. Here is a list of just some that are popular:
1. HASfit
2. Fitness Blender
3. Yoga with Adrienne
4. The Body Coach
5. Blogilates
2.  Download fitness apps
One way to help you to track your progress and work towards fitness goals is to download a fitness app. A quick search in the App Store and you will find free workout and fitness apps. They also include trackers to show you where you are running, that you can share with friends, and recipe tips and workouts.
3.  Stay Hydrated – DRINK WATER!
Health experts recommend that we should all be drinking about two litres of water every day. This can be hard when you are busying running to lectures and studying. The best way to do this is to carry around a bottle of water with you, and keep it filled up when you are studying at your desk. There are lots of 'plastic free' bottles available that show you how many litres you are drinking. Also, a lot of colleges offer free drinking water fountains, so keep an eye out for these across campus.
4.  Join a college sports team
Every college has an array of sports clubs, from the standard teams such as football, to the more unusual teams. A lot of these clubs are often very reasonable to join or are free, which is a great chance to try something if you are unsure if you will enjoy it.
Joining sports clubs are also a good way to stay active and meet new people, especially if you have a busy timetable with lectures.
5.  Practice mindfulness
It is very easy to get into the habit of reaching for your phone as soon as you wake up, to check your social media. However, it is recommended that you allow at least 40 minutes after you wake up to before you look at your phone. The best way to start your day, could be to meditate for 10 minutes. Meditation is shown to enhance your awareness and prevent stress and anxiety.
Some great apps to look into, especially if you are new to mindfulness, are the Headspace or Calm app.
6.  Try to eat a balanced and healthy diet
The best way to keep your mind and body healthy is to have a well-balanced diet. This can hard when you are managing your budget for the first time, maybe it is the first time you are living away from home and have to cook for yourself.
The HSE guidelines suggest some top tips that will help you to eat well. These include:
Base your meals on plenty of vegetables, salads and fruits.
Choose wholemeal and wholegrain breads, cereals, pasta and brown rice.
Choose low-fat milk, yoghurt and cheese.
Include a small amount of poultry, fish, eggs, nuts, beans or meat at 2 meals perday.
Try to limit chips and takeaway food as much as possible. As they are mostly high in
fat, salt and calories.
For more information about how to eat well, check out:
https://www2.hse.ie/wellbeing/how-to-eat-well.html
7.  Go to your local park
One of the best things you can do to increase your fitness and overall wellness, is to get out for walks! Chances are, there will be a local park to you. So not only is it free, but you can do this on your own, and listen to some music, or join a group of friends, and make it a regular occurrence. Downloading an app, like Couch to 5k is a good way to get you started.
Some of the many benefits of walking can include:
Increased heart and lung fitness
Reduced heart disease
Improved management of conditions such as joint and muscular pain and diabetes.
Improved balance.